WELCOME TO YOUR PROFIT CLUB ONBOARDING PROCESS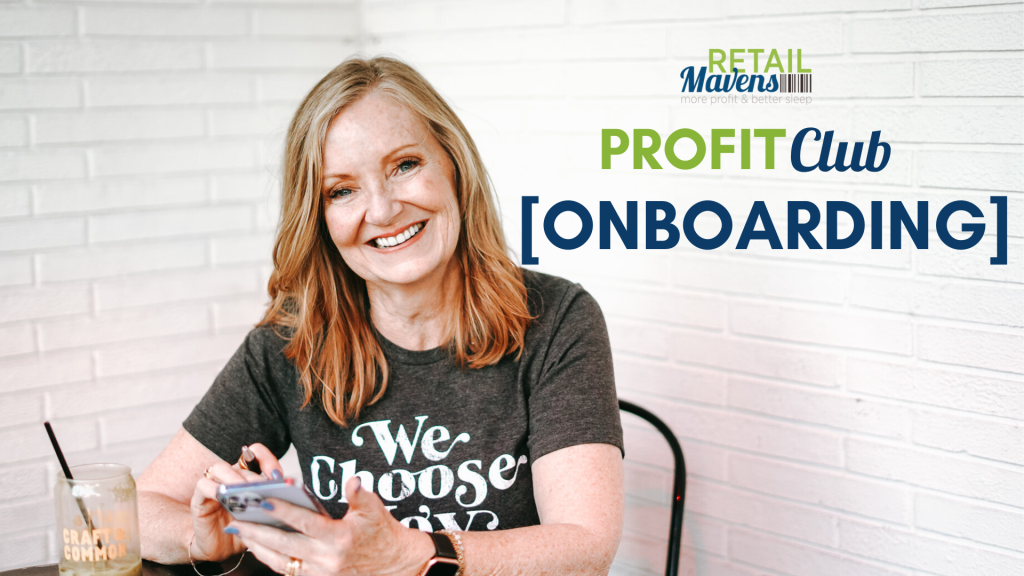 You are SO CLOSE to opening a business that enjoys profit and a healthy cash flow. We'll guide you through the two parts of this journey:
Part 1 - Retail Success Setup
Part 2 - Grow ProfitLet's Go - Time to Open!
Part 1 is structured around 5 meetings with your coach at strategic times in your store opening process and will provide you with the framework you need to ensure your store has positive cash flow in the first year - including paying yourself AND making debt payments if applicable.
Part 2 is made up of 9 months inside the Profit Club program where you'll have a personalized Roadmap each month to maximize your first year success!
Follow each of the onboarding steps outline below and update your progress so we can celebrate with you! Let's GO!!!
👇👇👇
| Module 1 | PART 0 - WHAT TO EXPECT |
| --- | --- |
| Lesson 1 | Welcome to Profit Club |
| Lesson 2 | Your Profit Tools |
| Module 2 | PART 1 - SETUP SUCCESS and TIME TO OPEN! |
| Lesson 1 | Submit Your Rent & Owner's Pay Info |
| Module 3 | PART 2 - Grow Profit |
| Lesson 1 | Part 2 Prep: Uploading Your Numbers |
| Lesson 2 | Part 2 Prep: Your Most Important Tool for Profit |
| Lesson 3 | Part 2 Prep: The $10K Form |
| Lesson 4 | Part 2 Prep: Planning Your Best Year Yet |
| Lesson 5 | Part 2 Prep: Plan-Implement-Commit: Your Support |
| Lesson 6 | Onboarding Completed! |